---
Jan 10 | 2020
Ahead of their appearance at Scoop AW20, Scoop's founder and managing director Karen Radley, sat down with Vivienne Hegarty of My Overalls to find out more.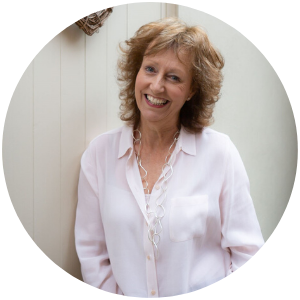 Can you share some insight into your fashion background?
I have no background in fashion at all! I had a career as a police officer with Suffolk Constabulary for twenty-five years. Nineteen of which were spent as a detective, working in specialist departments. In 2002, I left my career and completed an interior design course at a local college and then I became heavily involved in property renovation. This included building our own house.
Do you consider yourself as a sustainable label?
Yes, we are a sustainable label as we chose to have our garments manufactured in Manchester. My aim was to make the highest quality fashion overalls, using the finest fabrics and trims. They are beautifully made to last. They are not a seasonal garment and will carry you through all year. AND, they look great dressed up or down! We have invested in the best overall that we could produce.
Why is the Made in Britain label important to you?
The 'Made in Britain' label is very important to me because I am patriotic, and I think there has never been a better time to buy British labels. Made in Britain labels signify quality, tradition, expertise and the reputation of producing the highest calibre garments.
Tell us why you chose to design overalls in particular…
In all my wildest dreams I never, ever thought I would be designing anything, let alone overalls! But when I became involved in property renovation, I swapped my smart clothes for a pair of painter's white bib & brace overalls, and simply one day I accidentally dyed them pink in the wash!
I sat on the idea for a couple of years because my father got very sick, but I always believed that perhaps there was something in them and so I followed my gut feeling and My Overalls was born. It has been an incredible journey, and very much out of my comfort zone!
What will you be showing at Scoop AW20?
I will be showing "my overalls" which are available in three colourways; navy, olive and stone. We also have a limited edition overall in navy with a Liberty print on the inside bib and inside the zipped pouch pocket.
Why are you joining the Scoop line-up this season?
I am joining the Scoop line up because it is the best trade show to have my label exhibited at and to showcase my collections, and I am so grateful to you Karen for giving me this opportunity.
Workwear, dungarees, boiler suits and jumpsuits are all having a moment! As are bum bags and belt bags!
My Overalls are unique because they are a fashion overall featuring our zipped pouch pocket which no other label has at the moment. It keeps the wearer's personal items, like phone, cards, money, passport, lipstick etc… safe! Functionality meets fashion!
Often the first thing someone does is take their phone and place it down on a table, on a bar or even worse in their bra! Keep it safe - zip it!
My Overalls are liberating, they give you freedom and they keep your personal items safe!